*In material: 3mm thickness white pc plate
*Processings: drill engraving and bending
*1st version's samples(30th Apr., 2019)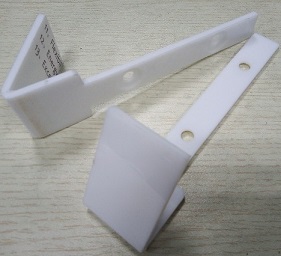 *Version2 Drawings: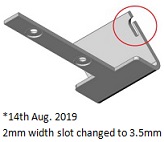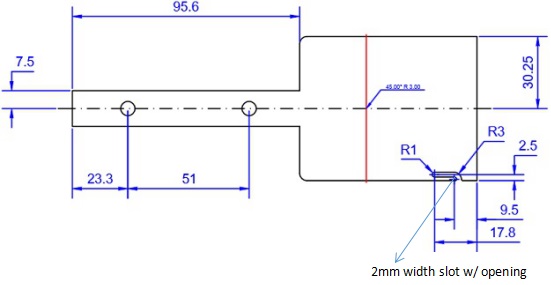 *45 degree is difficult point to control for exact angle during bending process:70 degree bending angle is be made firstly by Japan cold bending machine(Amada brand), then this angle would be bent manually to 45 degrees.
(Cold bending process:minimum bend radius is usually 150 times the thickness of material. For endurance plate with anti-scratch layer should have a minimum cold bend radius of 175 times the thickness of plate.
After cold bending process, endurance plate processed by cold bending is bound to have a certain permanentness, and the extent of deformation depends on thickness of plate. In addition, cold bending process will cause a certain degree of relaxation of endurance plate. In order to solve this problem, bending portion should have a modest excessive bending amount to balance the internal and external forces, thereby obtaining the desired shape.
Under normal circumstances, the endurance plate parts are installed after one or two days of cold bending. The installation cannot reduce cold bending angle and cannot force bended part into place. In order to obtain better installation quality, it should be installed as quickly as possible.
Hot bending process of bending processes: completed under cooperation of heating equipment, after single-sided heating or partial double-sided heating of PC endurance plate, then, bending treatment is performed, usually heating method is determined by thickness of plate, it is recommended for endurance plate with thickness of 5mm or more, partial double-sided heating is used, so that the effect obtained is better.)
*The control for dimension, angle and appearance for 1st lot 300pcs part looks nice in general ! (11th May, 2019)
Random smaples evaluation result:
1. All positions are burr-free and without sharp corners
2. Surfaces are flat and smooth, no obvious scratches, cracking deformation, oil stains and hitting marks
3. Dimensions & angle